There's only one cure for the Wiffles and it comes once a year! We'll see you out there in May 9 & 10, 2020!
BBBS of the Battlefords Wiffle Weekend 2020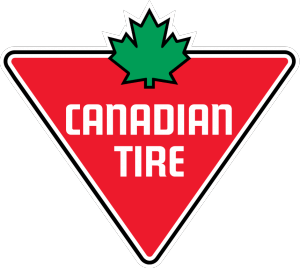 Wiffle Weekend 2019 Highlights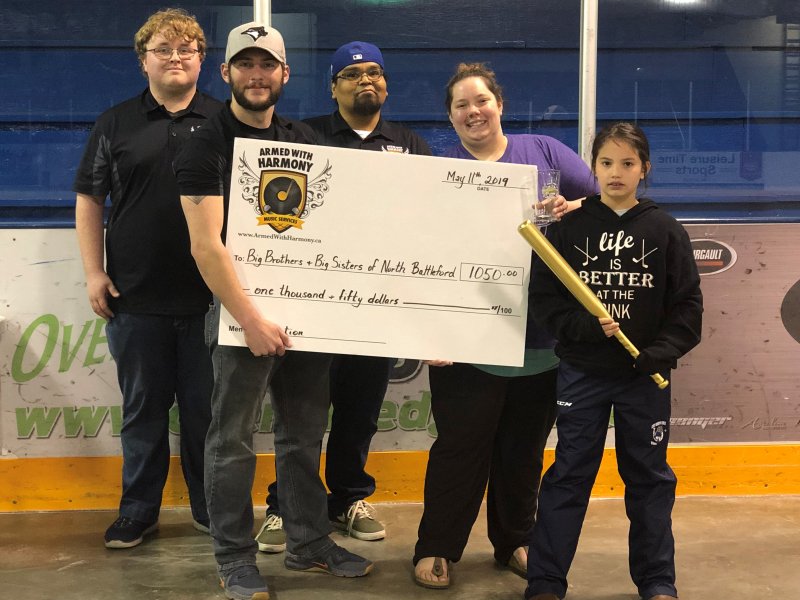 DJs from Armed with Harmony kick off Wiffle Weekend with a generous donation to support youth mentoring programs in the Battlefords and area. Accepting the cheque are Program Coordinator, Renee, and Wiffle Weekend youth participant, Hannah, who is holding the coveted Golden Bat Award.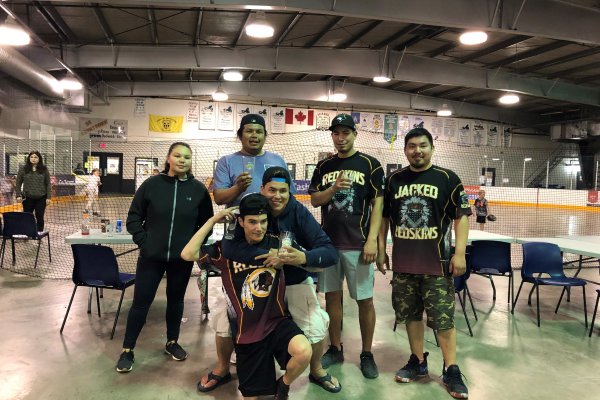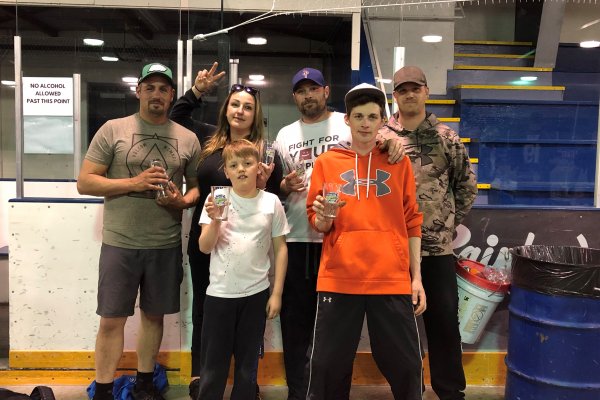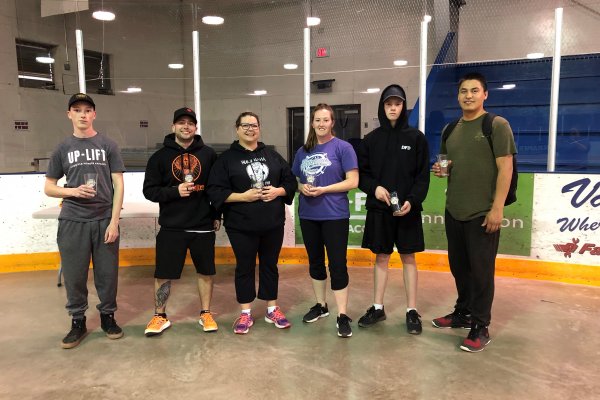 Wiffle Weekend 2018 Highlights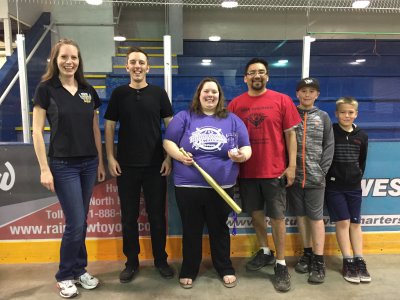 DJ Serreal and Landon from Armed With Harmony Music Services (left), Program Coordinator Renee Sperling (middle), Effrem Okemow from Gold Eagle Casino (right) and Leelynd and Gracesen, youth participants (far right) open Wiffle Weekend 2018.
1st, 2nd, and 3rd place teams got to take home the custom cups made by Renee. 1st Place team was also awarded the Golden Bat. Congratulations to Wifflers in Training for their win – second year in a row!!
Wiffle Weekend 2017 Highlights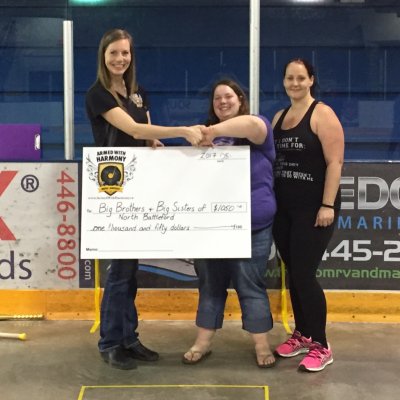 DJ Serreal from Armed with Harmony Music Services presenting Program Coordinator Renee Sperling and Wiffle Weekend Participant Jaylene Foulston with a generous donation to kick off the weekend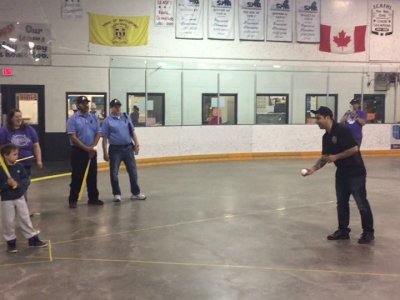 Ryder, Wiffle Weekend Participant, bats the first pitch of the weekend from Mr. Rager (Armed with Harmony Music Services) while Program Coordinator Renee Sperling and North Battleford Umpires Association Umpires Clifford and Ernie look on.